Marco Pierre White To Open New Restaurant at The Gables Hotel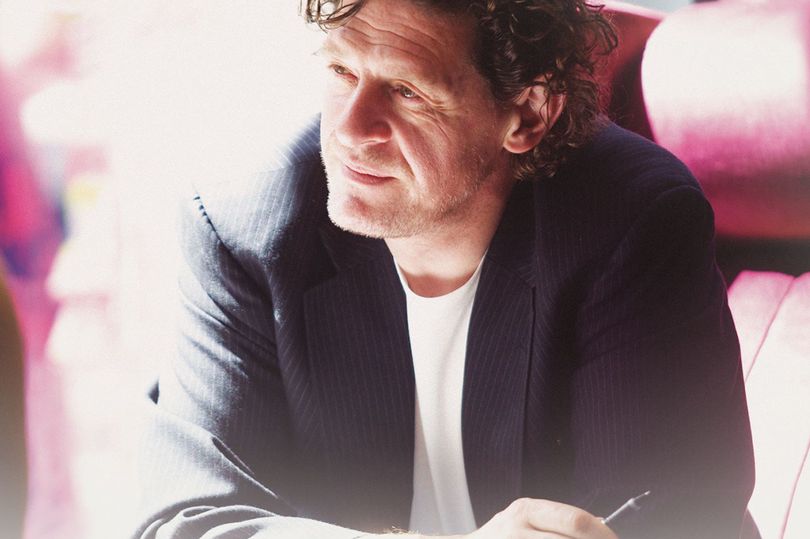 One of the country's most recognisable and best-known chefs is to open a new restaurant here at The Gables Hotel in Falfield, South Gloucestershire.
Called Marco's New York Italian, the 104-cover restaurant (60 in restaurant / 44 in bar), which is creating 12 new jobs and will start to welcome customers mid July 2022.
Utilising the hotel's current bar and restaurant area, the move to open one of the famed chef's New York Italian restaurants follows a deal between the hotel owners and Black and White Hospitality, which owns the franchise rights to eight of Pierre White's restaurant concepts.
Arguably the greatest ever UK chef, the famed restaurateur has led the UK gastronomy scene for over 30 years. Having helped kick-start the careers of many famous chefs including Gordon Ramsay, Heston Blumenthal and Jason Atherton, all of whom trained under him, he has now confirmed that his latest restaurant will be in the hotel that is located on the A38.
Inspired by his Italian heritage and love for New York, the restaurant will reflect the hustle and bustle of the Big Apple as well as Marco's passion for classic, simple, authentic food. Foodies will now be able to look forward to enjoying a mix of Italian-inspired dishes and American classics from a menu created personally by Marco himself while feeling they've been transported to the bistros and diners of New York.
Anthony Greenidge, general manager from The Gables said: "This brand-new New York Italian is perfect for The Gables Hotel. It represents friendly, casual dining and will give guests of the hotel as well as people of the area a great new place to go out and eat.
"The menu offers a fresh alternative, where authentic, uncomplicated food is served promptly. We want groups of friends and couples to come in to enjoy lunch or dinner or to celebrate a special occasion. It's not pretentious, it's just good food, served in a great environment."
The team has now started work on getting the new venue ready to open later in the year in line with the high expectations of today's business and leisure guests.
Anthony added: "We're absolutely delighted to have someone of Marco's calibre open one of his restaurants here at The Gables Hotel. This is great news for both the hotel and area. It's a hugely exciting addition that will, we believe, offer a wonderful dining experience and is perfect for the stunning location of the hotel."
Nick Taplin, Chairman and CEO of Black and White Hospitality added: "This is fantastic news. The New York Italian fits perfectly with the environment of The Gables Hotel's customer base and we're hugely excited to work alongside the team there to get this new venue open as soon as possible."
Visit our new Marco's website to sign up to hear about the latest news and offers first!
---